Welcome!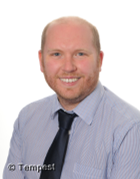 We are a small, family orientated village school on the outskirts of the historic city of Durham.
We are incredibly proud of the work we do with all members of our school community, who together ensure we provide our children with a fantastic start to their school career in a friendly, safe and welcoming environment.
We are a UNICEF Right Respecting School, with an active School Council, and as such encourage our children to know that they have a strong pupil voice. We aim to help our children develop into global citizens, aware of their impact on the wider world.
For more information please contact the school or download our school brochure which contains details on admissions as well as comprehensive information about our school.
If you wish to becoming more involved in supporting school, please get in touch.
If you have any queries or concerns please contact me on 0191 3731324.
Mr Andrew Park
Headteacher